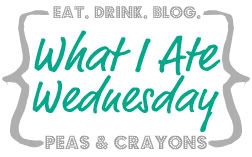 This morning I had to go across town to do something for a client so I got to wake up a little later.
Perhaps a little TOO late because after I got home from dropping my husband off at work I realized that I didn't have any time for breakfast.
Only time for coffee. There is ALWAYS time for coffee.
My apartment could have been burning to the ground. There still would have been coffee.
I finished up my work at exactly noon.
I found myself only a block away from a Trader Joe's.
Hmmmm....
Don't worry folks. If there is a Trader Joe's in the immediate vicinity I am ALL over it.
Especially since we've only got one here and it's like $4 away.
(I measure all distances in terms of how much gas it takes to get there now.)
Here's what I got.
I've been wanting to try Peanut Butter Puffins ever since I saw them. As soon as I got in the car I opened the box and tasted one. It doesn't taste exactly how I thought it was going to. I don't know if I'd buy them again, but I AM excited to eat them as a post workout snack.
I also got a bottle of sesame soy ginger vinaigrette. It's SUPER vinegary. The jury is still out on that one.
A big ol' can of marinara sauce. Haven't had this one yet, but I'm optimistic. We make a lot of spaghetti 'round these parts and I've got some havarti cheese I need to use up soon. I'm definitely seeing pizza in my immediate future.
More roasted seaweed snack! As I was standing in the aisle, staring at the seaweed snacks way too intently, contemplating purchasing more, a woman walked in front of me and grabbed like 10 bags of the stuff. "Have you tried this? It's soooo good." she said. I told her I had tried it and that I liked it. Her crack-ish love for them convinced me. I'm not crazy. They ARE that good. I got two more bags.
Frozen artichoke hearts. I LOVE THESE. I like fresh artichokes but HATE all the canned/jarred varieties because they add citric acid or lemon. BLECH. These are frozen and don't have that disgusting acid taste. They will possibly top that pizza I mentioned.
Lastly tzatziki sauce. I've never had tzatziki before but had heard about it. I was scared to buy it, but decided to be adventurous.
I'm SO GLAD because it's AMAZING!! Like... absolutely amazing. Me and greek yogurt are starting to really get along.
Dear Greek Yogurt,
Where have you been all my life?
Love,
Ty
P.S. Will you be my new best friend? Check yes or no. Actually I don't really care what you say. I have ways to make you cooperate.
After I got home from the store I needed to shove some foodage into my mouth quickly before my stomach ate itself.
Dill rye bread toasted with that havarti cheese I was telling you about.
And a broccoli slaw/sprout/sesame ginger salad to go along with it.
After eating my lunch I started making baked falafels and the dough for garlic naan. I think it sounds SOOOOO good with the tzatziki sauce. I had enough falafel "batter" to make 13.
I decided to eat the odd guy out with some cabbage and tzatziki.
I ended up smashing it all together into a salad of sorts.
Snack time! Honey wheat pretzels from Fresh & Easy.
Dinner was spaghetti that I mixed last night's left over garlic/zucchini/fresh corn mixture into. It looks weird. Probably sounds weird. Tasted delicious.
After dinner I had to run my husband BACK to work. As in, he already worked an 8 hour day, but then had to go back to a different store to close. It's 11 pm as I write this. He's still not off. The good news is he works at Starbucks! Since I knew I'd be up late (Can't sleep unless I know he's home safe in bed... sappy huh?) I got my new addiction. A shot of espresso heeeccckkaaa watered down with half and half and sweetener.
Then I went to my parents house and jumped in their pool. Swam around for 35 minutes. Watched the birds, the bees, spotted a dragonfly, and watched my mom's animals roam around outside. Ah, the wonders of nature.
Realized I didn't have any fruit yet.
The remedy was this smoothie. Fresh blueberries, frozen banana chunks, milk, ice, water, vanilla, sweetener. Gooodddd.
While playing cards with my aunt and mom I snacked on a handful of kettle corn and some mint and chip ice cream watered down with milk. Just how I like it!
I guess I didn't quite eat enough because I had a major hankering for this.
Cabbage casserole!
And that was it.
Because I'm linking to WIAW I didn't list the calorie count of each item (which I normally do) but suffice to say that I was on target for weight loss today. Yes, even with the ice cream.
Portion control. It's all about the portion control.
I didn't get enough fruit in today and the ice cream was pretty pointless nutritionally. If I had been at my own house I would have opted for my frozen greek yogurt and felt better about that decision but alas... When in Rome (or at your parent's)... make worse food choices. Apparently?
So I give today an 8 out of 10.
It's probably time to mosey over to pick up the husband now. I see 3 fluffy pillows and a warm blanket in my future.